How To Use iPhone PDANet - tethering using USB

Search "PDANet" from Cydia

Port Friendly Tethering.

There are many ways to tether your iPhone to your pc/laptop these days. Today I'm going to discuss what we believe is the most reliable and port friendly tethering app out for the iPhone, PDANet. Since its first public release 1.2 for the iPhone the software has come a long way. Today we will discuss the latest version PDANet 1.51 and how to use it without WIFI using the new USB feature on PDANet.

Since PDANet was not approved fo the APPStore it is only avialable to users who have jailbroken phones running Cydia installer. If you haven't yet PWND your phone check out our tutorial here.



Lets start with the iPhone itself.

install pda net on the phone = Click Cydia -> Click Search -> Type in PDANET -> Click PDANET -> Click Install -> Click Confirm - > wait -> Click Return to Cydia -> Click round home button :)

Fire up PDANet by launching the PDANet icon -> Hit Settings -> Select USB Mode -> Done

ok you are done on the iphone.

next we need to download the software for windows

PDANet for widnows - http://www.junefabrics.com/desktop/

install pda net on windows = click accept -> click next -> next -> next -> wait -> Finish

Now you should see a small black and blue icon in your task bar.




Also if you browse to your network connectionos (Start > ControlPanel > Network Connections) you will see that PDANet software created a dial Up network connection which handle just like a regular internet connection.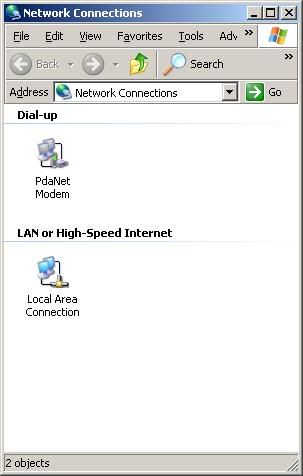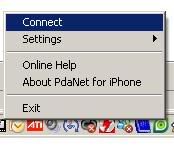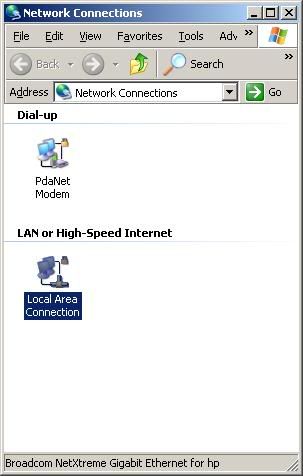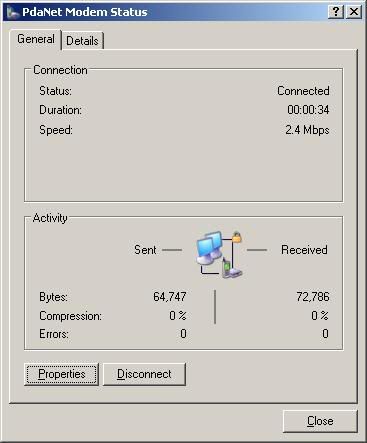 Meaning you are not stuck using a proxy or anything, so all internet traffic on all ports that your carrier has open will work. Great News.

Now to activate this connection simply hover to the taskbar icon and right click with the mouse, now select connect. Make sure your phone is plugged in.

Now you can go on and browse anything you want your have your bandwitdth meter showing on the iphone and its charging at the same time.

We've been able to download at upto 450KB/s at our office using the 3G Internet on our phone