World Tags - New App coming soon...

World Tags is a navigation application that uses your current location, heading (from the compass) and the accelerometer, to display the orientation of specific areas around the world.

Areas are marked with a tag and as the user turns around, tags appear on the screen indicating the orientation of the areas represented by each tag.

World Tags has preinstalled default tags representing some major cities around the world, but the user may choose to tag custom areas as well.

Its tag displays the coordinates of the representing area and the diastase from the user's location....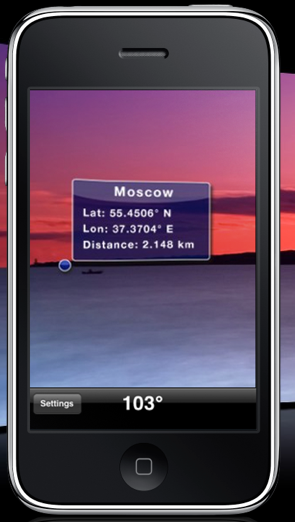 FEATURES
Find out which way are places you love, no matter where you are!

Add you own locations, so that you can track them later!

Too many tags on the screen? No problem, just "zoom in" for better resolution!

Filter the tags. Select whether you want to display all tags or just your own locations.

Track your distance from the tagged locations.

Track your orientation.


IMPORTANT
** World Tags is for iPhone 3G S only! **